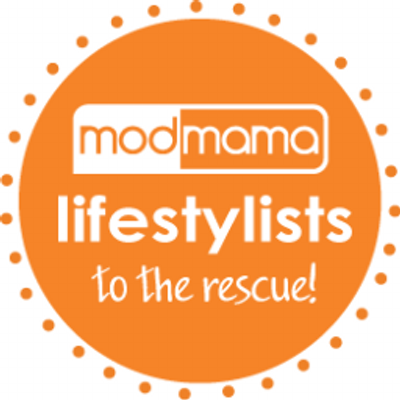 To the Expecting Mama Who's Elated, Shocked, Relieved and/or Terrified:
First and foremost, CONGRATULATIONS! Whether you're a seasoned pro or a nervous newbie, we've got your back and are ready to help you rock your new role. These are uncharted waters for most, and mod mama is here to help you navigate them (and look stylish along the way!). Let us be your local resource for everything tiny human-related: ask us questions regarding strollers, car seats, bath and meal time, clothing, developmental milestones, and you shall receive a well-informed answer that helps make all this decision making easier. Lifestylists to the rescue! At our shop, we pride ourselves on our genuine and knowledgeable service and love getting to know our families. Our mod mama lifestylists are invested in keeping up with the latest baby gear, safety guidelines, and trends so our customers always have a dependable resource to learn from and rely on.
At mod mama, our lifestylists are mothers, nannies, teachers, and babysitters, so we've experienced the good and bad, the happy and sad, and the totally random meltdown in aisle six at the supermarket. We've been there—we understand. This helps us curate a registry tailor-made for your lifestyle. Whether you're an on-the-go mommy of three, a new mama minimalist, or an overjoyed grandma wanting some gear for her own home, we have the tried and true products for you.
Here is the run-down on our registry program:
- Your registry will partner with our VIP program which is:
Every $100 is spent at a time, pre-tax, excluding sale, you will receive a stamp on a card that is kept in-store. When 12 stamps are earned, you will receive a $100 store credit toward a future purchase. We'll start you off with one stamp when you create your registry and any gifts purchased from your list from family and friends will go toward your stamps. 
- Gifts can be shipped for $8.95 (free if over $99) or picked up in-store.
- We hold most items from your registry starting a few weeks to your shower/due date to ensure that they are in-stock for shopping family and friends.
- Our website, www.modmama.com, enables you to have an online registry with us. Friends and family can easily search for your name and view your registry. They're welcome to purchase online or in-store: whichever is more convenient! If you are using Babylist, please link your entire mod mama registry: not individual items. We will provide your registry link and help get you set up, stress-free.
From baby to big kid, we hope you utilize your best local modster resource: mod mama.
Here When You Need Us,
The mod mama lifestylists
401.273.7800